Decision Making & Problem Solving
Our game-based industry-specific, simulations mirror the workings of your company and industry. The competitive nature of the business simulations allows participants to collaborate, solve problems and make critical business decisions. The "learning by doing" approach builds strategic thinking, triggers shared insights that lead to real behaviour changes in the workplace, and results in much higher retention than traditional training methods on decision making & problem solving.
---
The Best Model is Your Model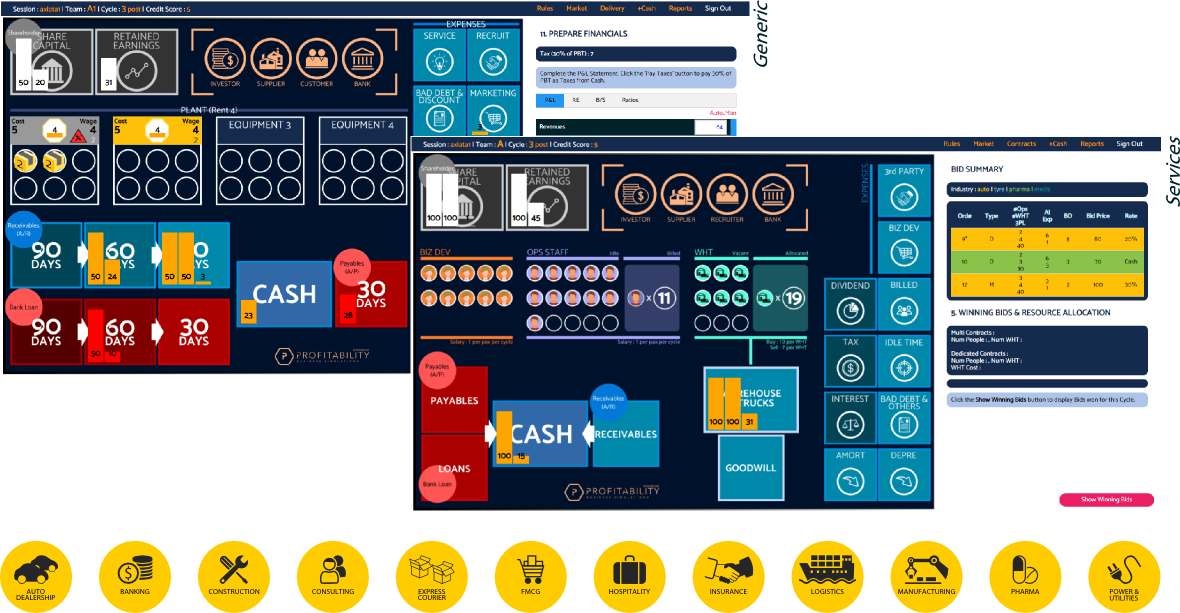 When it comes to teaching newcomers about your business, we don't start with workshops to teach you our model. We work with you to build the components of how your business works in real terms. A deep understanding of how, precisely, your business creates value is vital to a lasting and realistic experience that you can use over and over again as a core mechanism to rapidly align newcomers and employees alike to implement your strategy.
---
We do Business Simulations
We are passionate about delivering work that sets our clients up for the long term, with a solution so good that it lasts. Our unique solutions are used by some of the world's best companies year in, year out, because they have been designed with care, passion and accuracy, to truly reflect the reality of your business.

As one of our global clients puts it : "Using this approach, we can "pressure test" new ways of working by bringing teams together, iterating and improving against a financial model that responds and adapts in a way that mirrors our business reality."

---
Customisation for your Business and Industry
---